First records of the rare family Clusiidae (Diptera, Opomyzoidea) from Iran
F. Kazerani

Research Institute of Forests and Rangelands, Agricultural Research Education and Extension Organization (AREEO)

P. Beuk

Natuurhistorisch Museum Maastricht, De Bosquetplein, 6–7, NL-6211KJ, Maastricht, the Netherlands

M. E. Farashiani

Research Institute of Forests and Rangelands, Agricultural Research Education and Extension Organization (AREEO), Tehran, I.R. Iran

Sh. Mohammadnezhad Kiasari

Agriculture and Natural Resources Research and Education Center of Mazandaran, AREEO, Mazandaran, I.R. Iran
Keywords:
Diptera, Fauna, Clusiidae, Iran
Abstract
During our research on the Diptera fauna ofnorthern Iran
during 2017–2018, three species of the family Clusiidae have been collected and identified. Clusiaflava
(Meigen, 1830), Clusia tigrina (Fallén, 1820) and Clusiodes ruficollis (Meigen, 1830) are recorded from
Iran for the first time. These also represent the first records of the family Clusiidae from Iran.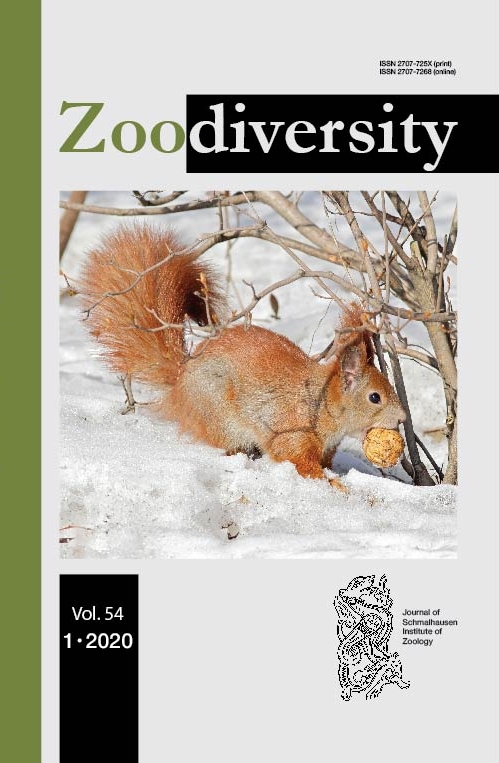 How to Cite
Kazerani, F., Beuk, P. B., Farashiani, M. E., & Kiasari, S. M. (2020). First records of the rare family Clusiidae (Diptera, Opomyzoidea) from Iran. Zoodiversity, 54(1). https://doi.org/10.15407/zoo2020.01.031
Section
Fauna and Systematics
Copyright (c) 2020 Institute of Zoology
This work is licensed under a Creative Commons Attribution-NonCommercial-NoDerivatives 4.0 International License.